Isaac Court

Norristown, PA - Montgomery County

Norristown Borough

Norristown Area School District

Townhomes from: $389,990

1,458-1,876

Sq. ft.

3

Beds

2.5

Baths

1 Car

Garage

2-3

Stories

4

Quick Move-In

3

Floorplans

Details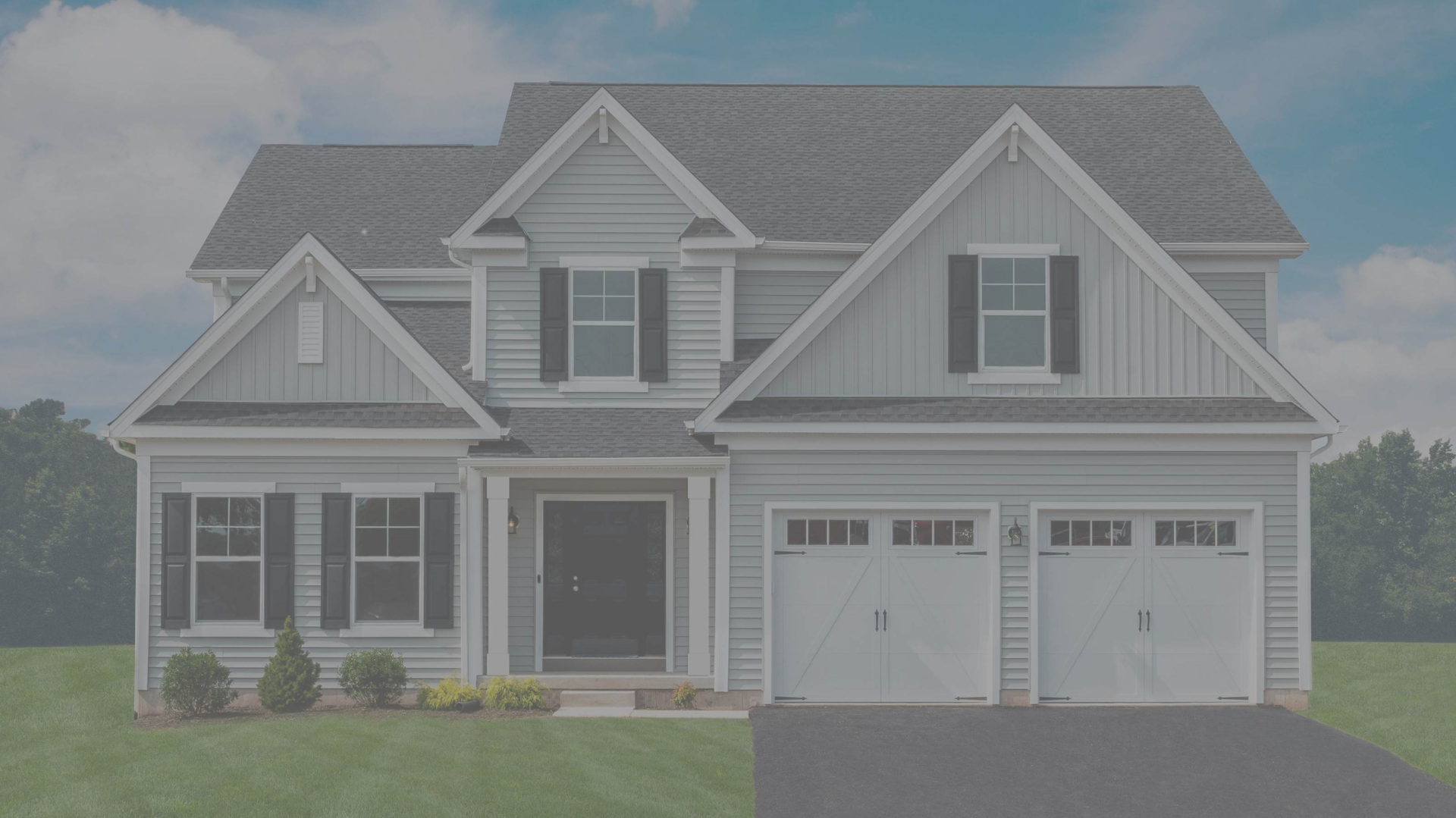 Discover
New Homes In Montgomery County PA
If you're looking for a safe, enjoyable area to raise your family, Montgomery County is the place to be! Start your life and claim your happiness in a new construction home by THP Homes.
Start your journey home
Get to know Montgomery County
At a glance
There's lots of research to be done and several factors to analyze before deciding on the ideal place to settle. Montgomery County Pennsylvania, located just outside of Philadelphia, is definitely worth your consideration. If you're looking for a safe, enjoyable area to raise your family, Montgomery County is the place to be! This sweet spot in Pennsylvania has everything! Grab your fishing pole and head out for bluegill fishing in Valley Creek or enjoy a horseback riding escapade at Sandy Hill Farm. If you're feeling especially adventurous, Treetop Adventures features more than 50 challenging family-friendly games that take place up in the trees. It's the ideal location for creating the experience of your dreams right outside your back door.
Learn More
There are dozens of fun activities to enjoy with kids of all ages. Learn about the jaguar and bald eagle at the Elmwood Park Zoo and stop in for a round of laser tag at Arnold's Family Fun Center. There is no way to be bored when surrounded by so many fun activities.
You don't have to open your wallet to enjoy Montgomery County, as there is plenty of fun to be had for free. Art buffs are sure to enjoy themselves at the Abington Art Center and Berman Museum of Art, which are both free to visit. If you're feeling the Christmas spirit, no matter the time of year, admission at the Byers Choice Christmas Museum, with its own version of Santa's workshop, only costs you the gas to get there!
Whether you're a homeschooling family or someone who just loves history, Montgomery County is an awesome place for learning about times long ago. The National Memorial Arch, an icon of Valley Forge, commemorates the arrival of George Washington and the Continental Army at Valley Forge. The historic Pottsgrove Manor has sat in its place since 1752 and is open for tours to enjoy the charming architecture. The Justice Bell is the perfect representation of all the work women put in to earn their right to vote. The area, commonly known as the Delaware Valley, is just brimming with history.
THP homes for sale in Montgomery County are affordable, located in desirable school districts, and include the latest technology. It's important to voice your interest in new construction homes Montgomery County PA quickly, as they are selling fast! Start your life and claim your happiness in a new construction THP home in Montgomery County PA.
Free Activities

There is a ton of fun to be had in Montgomery County, without even taking out your wallet. Try the Abington Art Center, or Byers Choice Christmas Museum.

Education & History

Explore all the area has to offer – visit the historic Pottsgrove Manor for its charming architecture or the iconic National Memorial Arch at Valley Forge.

Family Fun

Endless opportunities, indoors or outdoors, await for a fun-filled day. Spend a few hours at Arnold's Family Fun Center or the Elmwood Park Zoo.
"
The first time I walked into the model, I knew this was it. It was absolutely what I wanted. I was driving by, I saw the sign, I saw the price, that caught my eye, had to come in. I went to the model and I was sold! The neighborhood, everything was perfect. It's a great neighborhood. The folks I have dealt with are absolutely fantastic. I've had such a great experience so far.
Michael, The Village at Northgate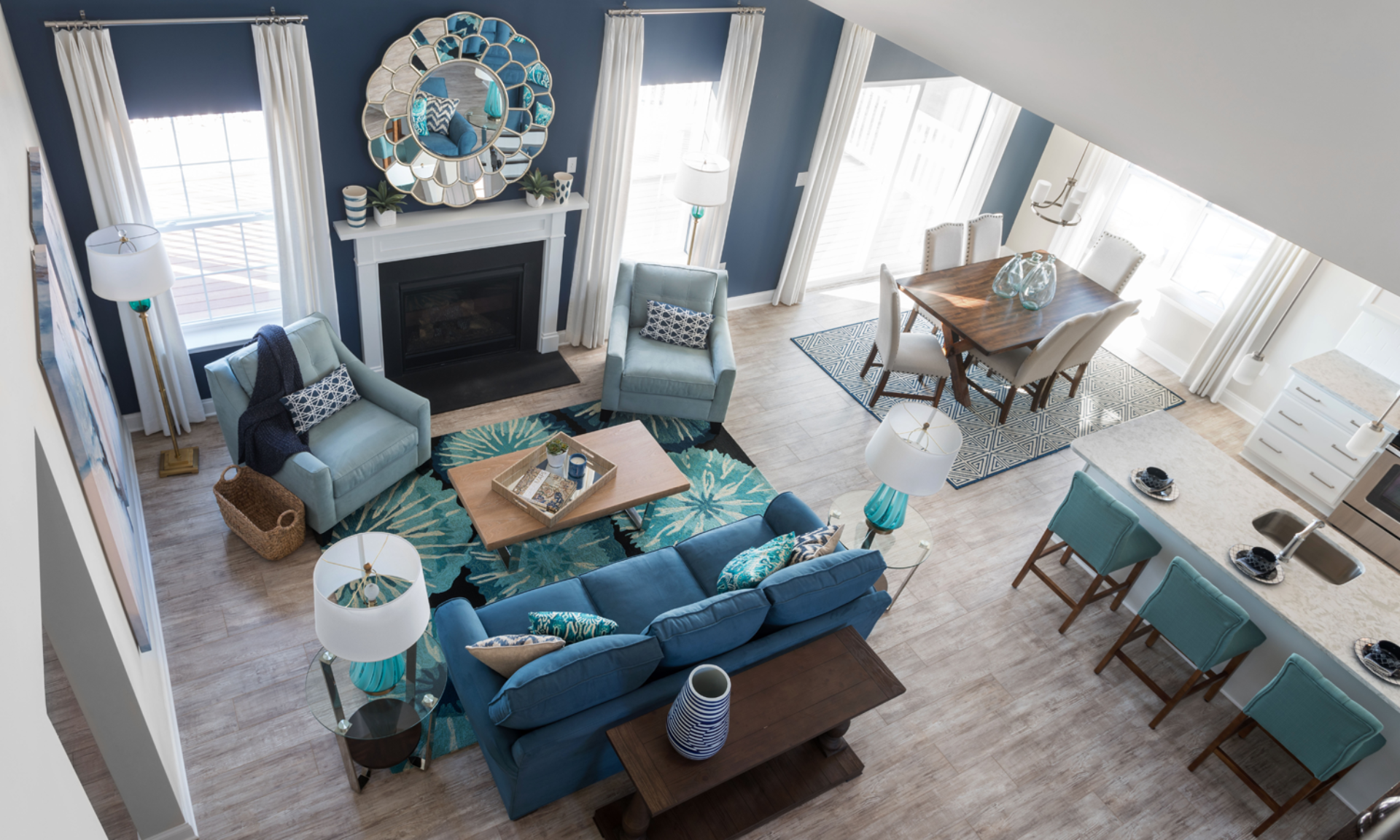 Our Process
Build Your New Home with THP Homes
Embark on a brand new journey that is exciting while remaining straight forward. There are no guessing games needed when buying your home from THP. Our steps to buying your home were created with you in mind. We ensure that you will know what to expect throughout the home buying process.
Find Your New Home

Our Sales Associate will help find the best community, floor plan, and homesite for you. One of our preferred mortgage lenders can assist you with the pre-approval process. Once you are pre-approved, you are eligible to reserve a homesite!

Sign on the Dotted Line

After the reservation period has ended, it is time to sign an Agreement of Sale! Signing requires an initial deposit, and then the construction of your new home begins.

Watch Your New Home Come to Life

Your dream home comes into focus when you select your design options. Our design consultants and preferred vendors will help you choose the selections that bring your vision to life. An expert Project Manager will oversee the construction of your home from start to finish.

Walk-Through Prior to Moving Day

Prior to settlement, a Service Representative will meet with you to inspect your new home. You can ask any questions you may have and explore your new home.

The Home is Yours & Continued Service

Your dream home is ready! Once all necessary documents are signed, you're handed the keys to your new home! Our team will conduct a few follow-up inspections after settlement. Our homeowner support team will continue to be available to you, should you have any additional concerns!
Start your journey home
Our New Home Communities in Montgomery County
Isaac Court

Norristown, PA - Montgomery County

Norristown Borough

Townhomes $389,990

Norristown Area School District

1,458-1,876

Sq. ft.

3

Beds

2.5

Baths

1 Car

Garage

2-3

Stories

Welcome to the charming Isaac Court by THP Homes, the home of 30 beautifully designed townhomes. Offering 2-story or 3-story floor plans, each home has 3 bedrooms, 2.5 bathrooms and a 1-car garage. Experience the epitome of modern living with a kitchen open to the living and ...

Read More

dining space, as well as plenty of closet space and a laundry room on the second floor. The Summerside home plan features an optional covered rooftop terrace adjacent to the primary bedroom, offering the respite you crave. Calling this new community home places you right at the center of an array of local conveniences between King of Prussia and Plymouth Meeting. Within minutes are beautiful parks, historic sites, world-class shopping and local eateries, providing the perfect balance of suburban living. Your daily commute or weekend travels becomes a breeze with close access to Interstates 476 and 276, and Germantown Pike. The nearby City of Brotherly Love, Philadelphia, is less than an hour away, where you can take advantage of the rich history, diverse culture or award-winning restaurants. Do you have questions regarding financing (pre-approval, mortgage, lock down rates, monthly payments, etc...)? Visit this page: thp.homes/mortgage

Details
Frequently Asked Questions
Our new homes for sale in Montgomery County PA are nestled in a prime location close to Philadelphia. Take advantage of our new homes and you can benefit from being a stone's throw away from the big city. With a rich history, diverse culture, and award-winning restaurants, you will adore having access to this bustling hub of activity. With THP Homes, your new home purchase will be the best it can be. Our motivation is guaranteeing your satisfaction, and our passion surpasses any other homebuilder. Whether you have questions about the area or a THP Home, we're happy to help.
Why Buy New Homes for Sale in Montgomery County PA
What are the townhomes like in Montgomery County?

Choosing a THP home is a chance to create your own future. Our townhome communities are composed of beautiful homes that are a blank canvas just waiting for you to make them your own. If you are a new buyer or simply looking for a clean state to project your personality onto, THP is here to help you find what you've been looking for. Our new townhomes in Montgomery County PA are the epitome of modern living with well-equipped home features such as laundry rooms and plenty of storage for all of your clothing, linen, and grocery essentials.

How do I reserve a home site in Montgomery County?

Reserving your home from new home builders Montgomery County PA could not be easier. Visit a THP Homes community and choose your preferred floor-plan. Your dream home can be held once we receive your pre-approval letter.

Where does THP Homes build?

For nearly three decades, THP Homes has brought excellent housing solutions to residents across the state of Pennsylvania. We are experts in building exceptional new homes that combine top quality with affordable prices. Beginning as a small business right here in Montgomery County, we have branched out to deliver attainable properties to thousands of Pennsylvanians. From a new home builder in Montgomery PA, to one of the largest privately held residential development companies in the Delaware Valley, THP Homes has continued to grow thanks to our ethos: we treat our customers with respect, integrity, and honesty. We believe that a home built with high standards should not cost a fortune, and our new home communities in Montgomery County PA are THP Homes' latest exceptional offering.

Why should I move to Norristown, PA?

Situated along the picturesque Schuylkill River, Norristown is the perfect balance of suburban living. This area features beautiful parks and quirky coffee shops, making it the perfect home for families and young professionals. We are proud to be bringing our renowned housing communities to this city that has no shortage of interesting activities. Whether you love to spend an evening at the theater, indulge in some gourmet food at a beautiful restaurant, or wander around historical sites, with Norristown you can do it all.
Why THP Homes is the Highest Rated New Home Builder in Montgomery County PA
What can I expect when choosing THP Homes?

Our expertise originates from custom-building houses that suit your requirements. We develop our homes to the highest standard from start to finish, never compromising on quality. Our design team is on hand to assist you in personalizing your future home—so it can be as unique as you! We will help you navigate your options, from interiors and exteriors, to lighting, plumbing, appliances, and much more. With a THP Homes expert designer with you every step of the way, you can relax and know that you are in safe hands.

What does THP Homes promise?

THP homes are built with passion. Our team is more than employees; we are a family. We know that at the end of the day, what matters is how we take care of our customers. As a local company, we want to see our clients' faces light up when they have discovered their perfect home. The THP Homes promise is that your vision will be created with passion, pride, and quality craftsmanship.

How many homes has THP Homes delivered?

We are committed to providing quality customer service and allowing you to create a home filled with happiness. From the moment you step through our doors, we will guide you on your journey to landing your dream home. We are dedicated to helping you choose options that best meet your needs. Since our launch in 1992, we have proudly delivered over 5,000 homes. That is a lot of dreams we have made come true!

What happens after I sign an agreement of sale?

Once we cross the T's and dot the I's, here comes the fun part! You will meet with our designers to bring your vision to life. Minimal and neutral, or bold and bright? Classic and traditional, or sleek and modern? The choice is yours! You can design a home like no other. Once construction of your property has begun, a dedicated community supervisor will oversee the activity to ensure the build meets the high THP Homes standards you have come to know and love. We are proud to present our continued service, where we will be right by your side after settlement to make sure you are completely happy with your new home.
Montgomery County Living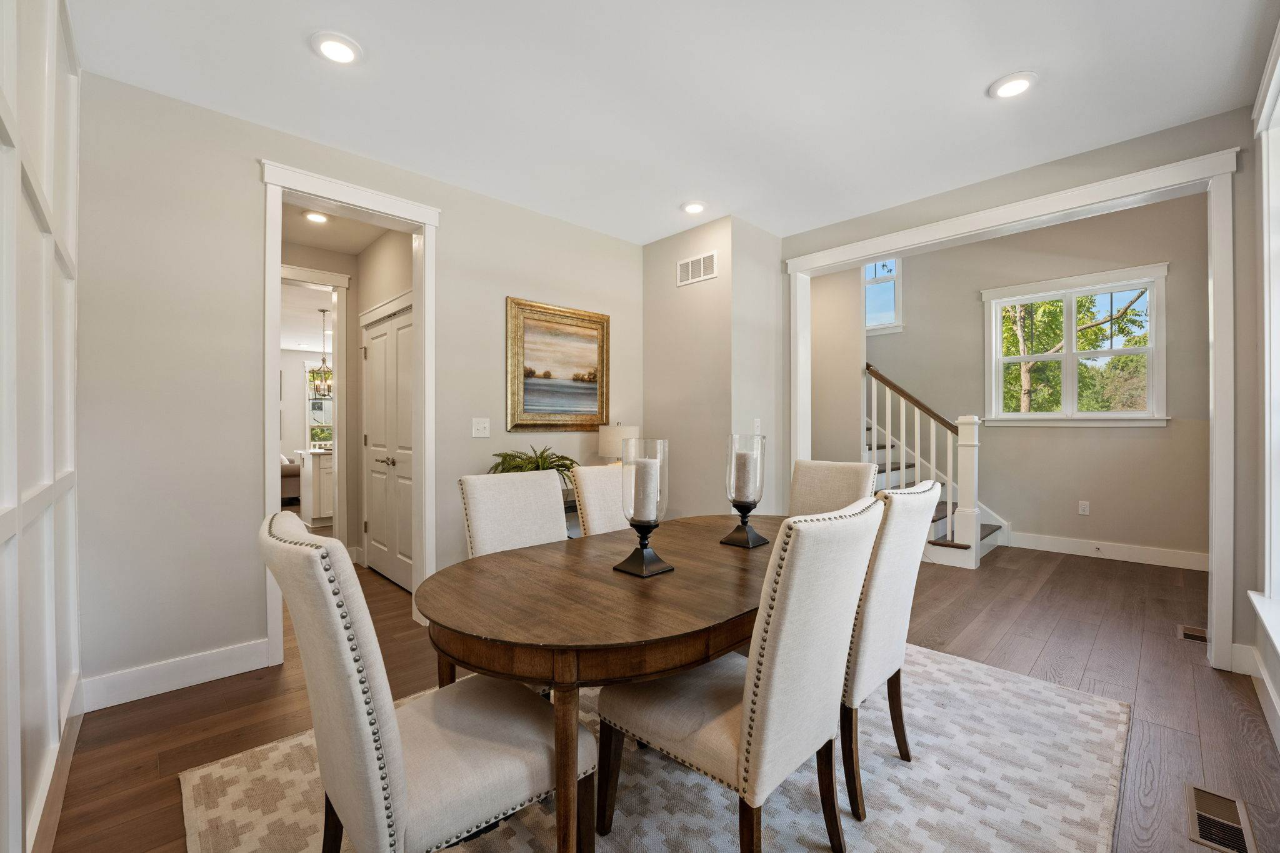 5 Reasons Why a THP Home is a Good Investment

Here are 5 reasons why a THP home is a good investment. **1. Quality**. The success of our company is built on quality. We use our years ...

Keep Reading

5 Reasons Your Family Will Love a THP Home

*There's no place like a THP home!* Spacious and luxurious, comfortable and warm, our homes are spaces that families can return to everyday with a smile. Tucked into scenic, peaceful ...

Keep Reading

5 Reasons Your Family Will Love Lincoln Woods

If there's one thing we're sure of, it's that everything is better with family by your side. From the biggest milestones to the special little moments, the shared meals and the ...

Keep Reading
"
Reviews
Happy THP Homeowners
Very good service, we had some customized changes to the house structure , Chris and Sarah helped us to fulfill the final design which turned out to be exactly what we want. They answer every detail you want to know which is extremely helpful for... Read More

Wu, Lincoln Woods

We have built with other developer in the past, and no one has come close to the level of your customer service.

Joseph, Biltmore Estates

We built a home with THP. After spending over 40 years in construction, I can tell you that THP is a top notch organization from the front office to the construction management.

Thomas, The Reserves at Northgate

Their communication throughout the building process was exceptional. The community gave me an experience I have never seen before, from picking out the specific details of my home, shingle colors, shudders, carpet, hardwood, etc.. Once you see the quality of their team's work, you'll be... Read More

Stephen, Lincoln Woods

We loved this community the minute we came in for a tour! The sales staff were super nice and informative and we loved the style of the homes. Our decision to buy was very easy. We had so much fun getting to choose our granite,... Read More

Angie, The Village at Northgate

We have bought and/or built many houses in the past. This purchase had so many reasons to have challenges and issues along the way... and not. a. single. one. From the moment we saw the model to the moment we unlocked our front door for... Read More

Andrew, The Village at Northgate

My wife and I greatly appreciate Chris who has made our buying experience pleasurable. He relayed our plans and concerns to the design who has built us a beautiful dream home. There are no squeaking floors, very well insulated and just overall great quality construction... Read More

Harry, Lincoln Woods

The neighborhood is awesome. From the first day I stopped into check out the homes I felt like this is home. Sarah and Chris are both amazing their communication through out the building process was exceptional. My home was delivered ahead of anticipated scheduling. The... Read More

Steve, Lincoln Woods

We love our new home and beautiful community! We looked at a lot of homes but fell in love with this area and the VIEW... The sunsets are the best here! If you're looking for a place to call home, this community... Read More

Kristin, High Meadow Estates

The first time I walked into the model, I knew this was it. It was absolutely what I wanted. I was driving by, I saw the sign, I saw the price, that caught my eye, had to come in. I went to the model and... Read More

Michael, The Village at Northgate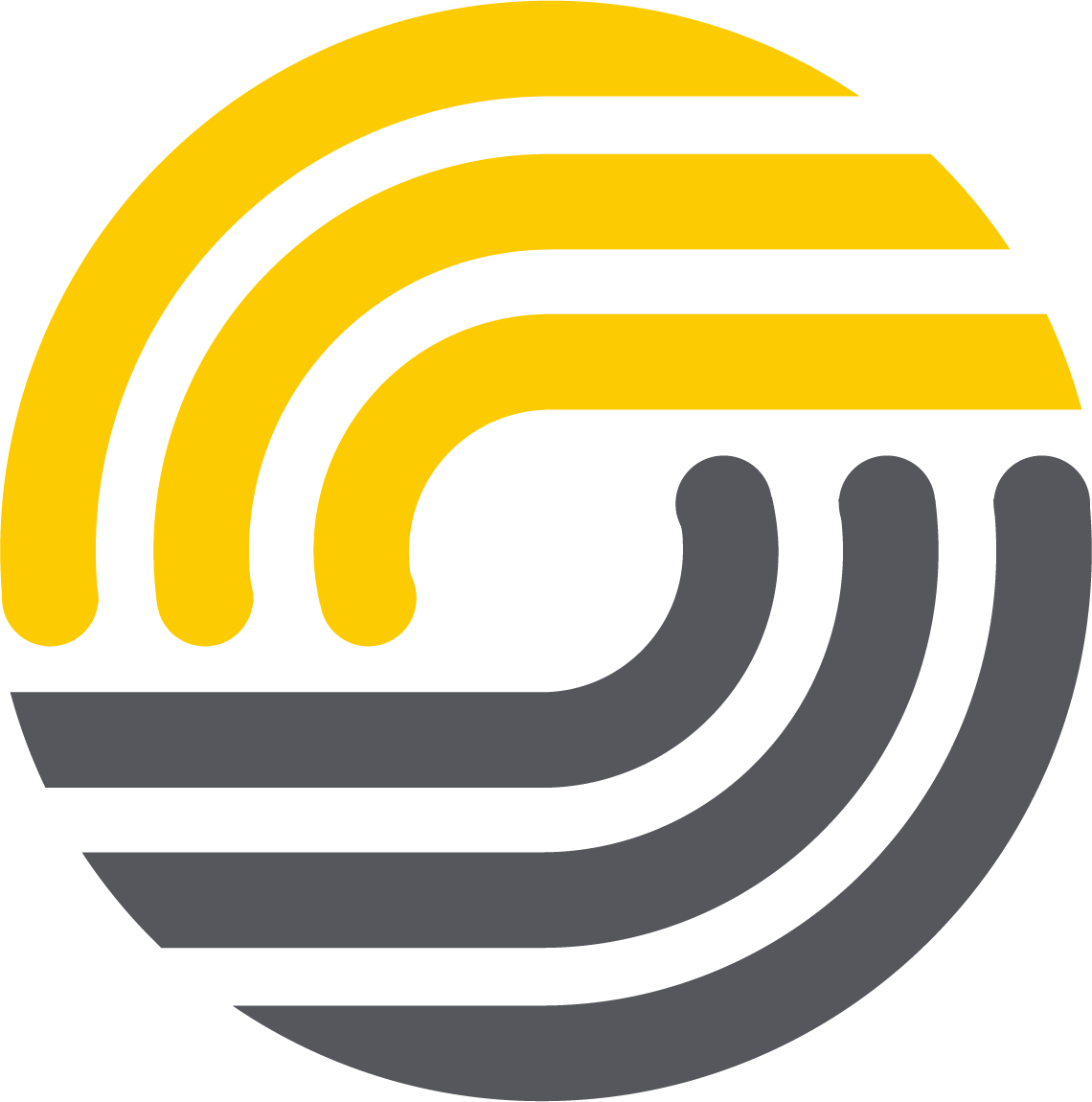 Start Your Journey Home